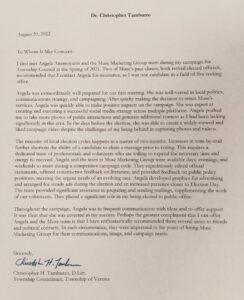 As a local small business, we always appreciate letters of recommendation from our clients. We recently received one such letter from Verona Council Member, Chris Tamburro.
Councilman Tamburro expressed how impressed he was with how experienced and prepared The Muse Marketing Group was when it came to formulating a successful media strategy across multiple platforms for his election campaign. In his own words, Muse "played a significant role in my being elected to public office."
As a multi-service agency, we have worked on a variety of projects with a diverse group of clients. From political candidates, to restaurants to Business Improvement Districts, we've done it all: branding, website design, social media management, content creation, event planning and so much more.
What can we do for you?