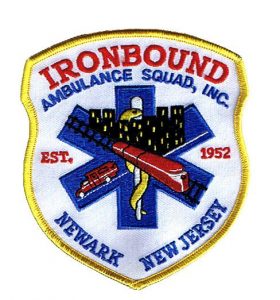 For the 20 years The Muse Marketing Group has been in operation, it has spent a lot of its time dedicated in service to first responders.
Through the years, Muse President and CEO, Angela, has served on grant writing committees for the City of Newark and Perth Amboy Fire Departments, garnering millions of dollars for both staffing and equipment.
In continuance of Muse's support for first responders, Angela was recently appointed Secretary of the Ironbound Ambulance Executive Board.
"It has been my honor to serve the Ironbound Ambulance Squad and the Newark Community over this past decade.  I look forward to the future in making a positive mark as a Board Member of the Squad.  We have a lot of work to be done and I am confident we will accomplish our goals together."