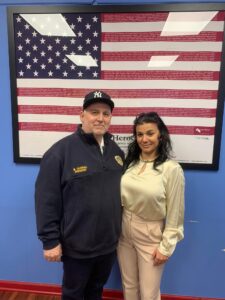 Saturday, April 30th marked a new era in the history of Ironbound Ambulance.
It chronicled the beginning of a new partnership between University Hospital and Ironbound Ambulance Squad, as well as to observe the occasion of University Hospital putting their ambulance into service.
Shuttered since just after the start of the COVID-19 pandemic, skyrocketing costs kept IAS from being able to properly serve the community they love, as they have done for more than 50 years.